Haul with Uber Freight
Uber Freight is helping give control to carriers with customized load suggestions, and automatic reload options. It's the one app for every haul.
Hassle-free booking
It's time to put an end to all the phone calls and faxing.
Book the loads you want, 24 hours a day.
Transparent pricing
Smart load suggestions
Know before you go
Facility ratings allow you to see star ratings and written reviews of shipping facilities before booking a load.
Upfront facility details
Return load booking
Simplified bookings one tap away
Power in your pocket
Your workday is hard enough already, so we simplified booking a load. Upfront pricing eliminates negotiating. And when you see a load you want, book it with just a few taps.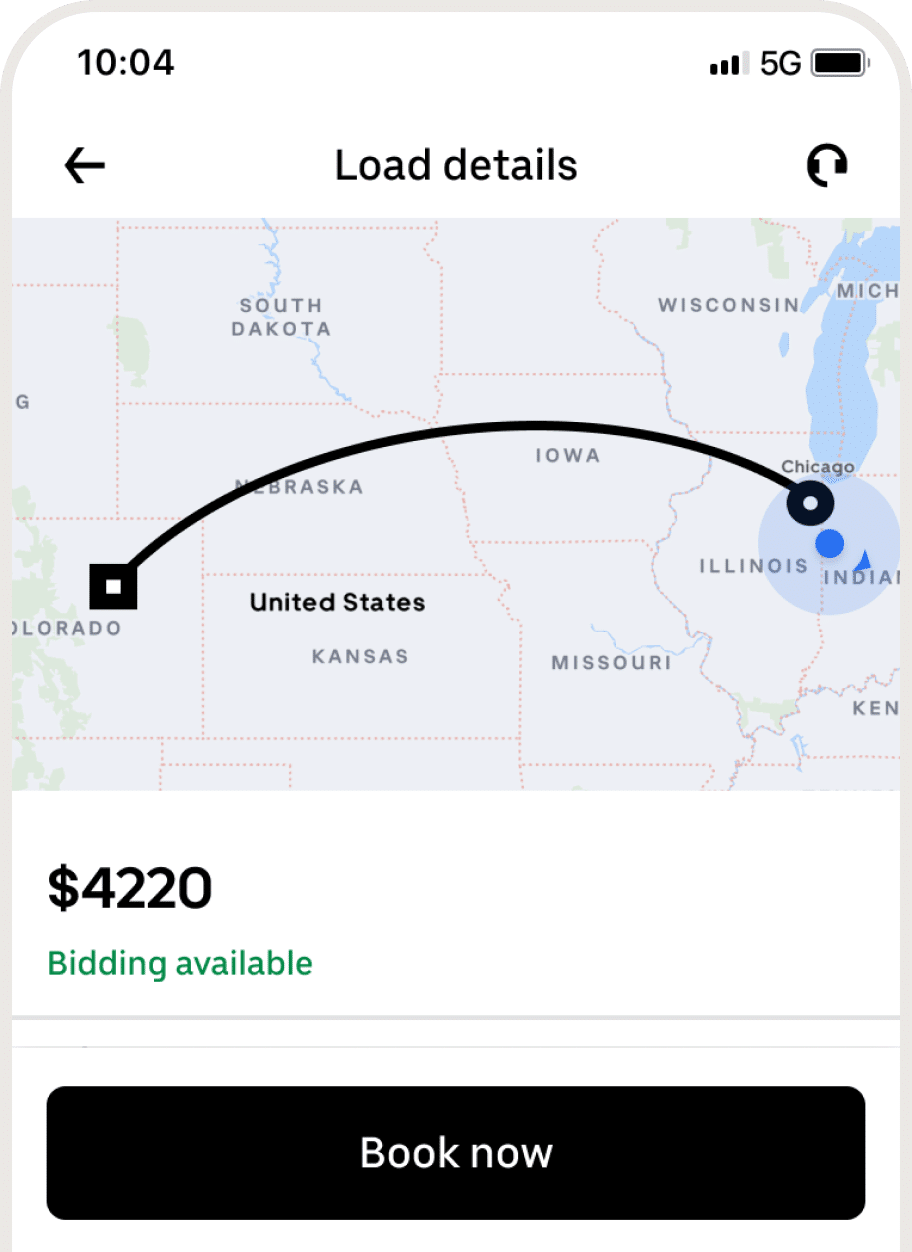 Loads that work for you
Whether you want to stay local or drive over the road, finding the right load has never been easier. You can filter or search by trailer type, location, pickup date, and length of haul. You can also sort loads by deadhead, rate per mile, price, and weight based on your preferences.
Driving quality experiences
Share feedback about the facilities you visit or review feedback before you book a load. This in-app feature lets you rate facilities on a scale of 1 to 5, with the option to leave a written review and help improve the driver experience.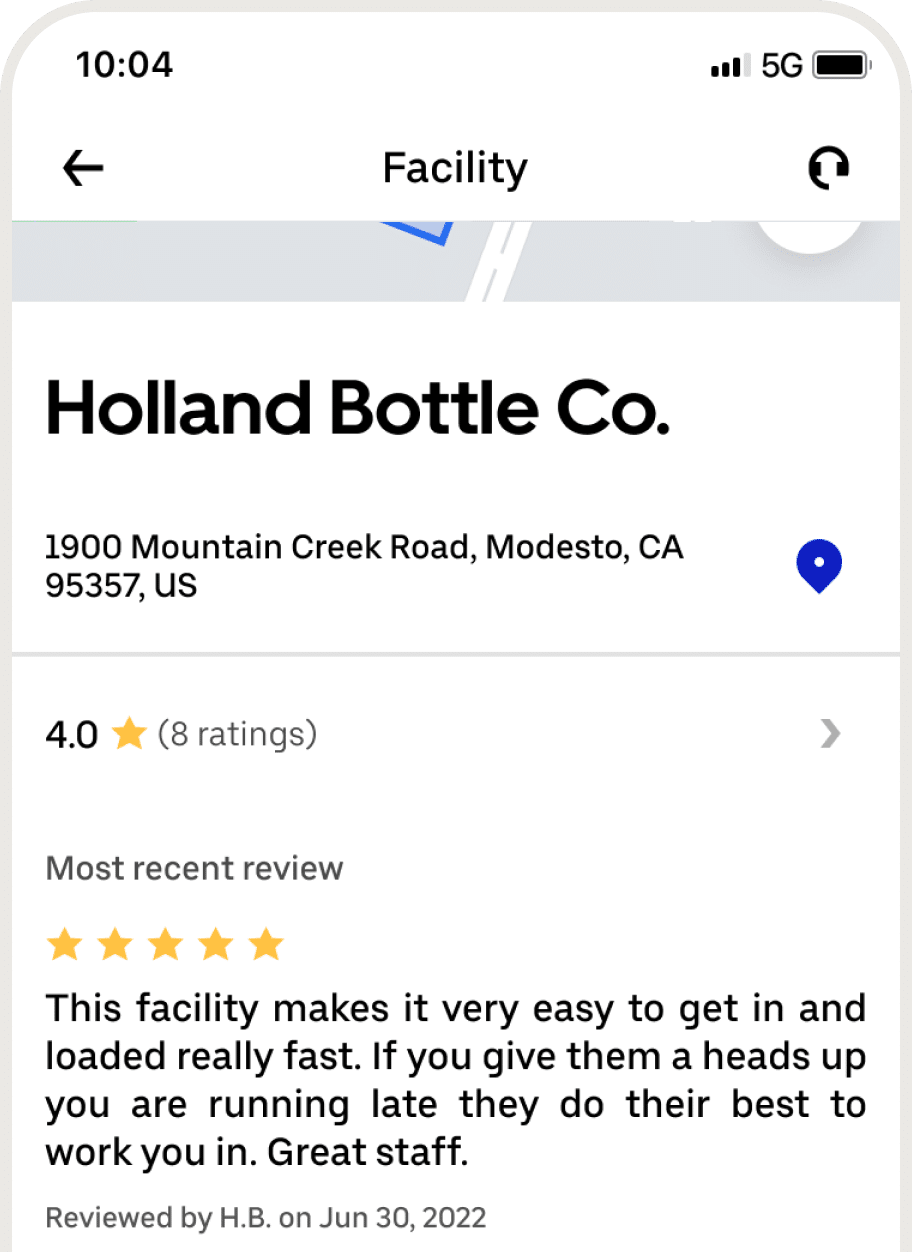 Reward your drive with Uber Freight Carrier Card
Carrier Card
Save on services including oil changes, DOT inspections, and tire rotations
Save on fuel when you fill up using your Carrier card
Save on plans with discounts from AT&T
Save up to 30% on Goodyear tires
Discounted ELDs and service plan
Get 4 months of trailer tracking FREE
Save up to $4,000 on used trucks
Save up to 50% on your next truck service and parts
Find your perfect health insurance plan in 10 minutes or less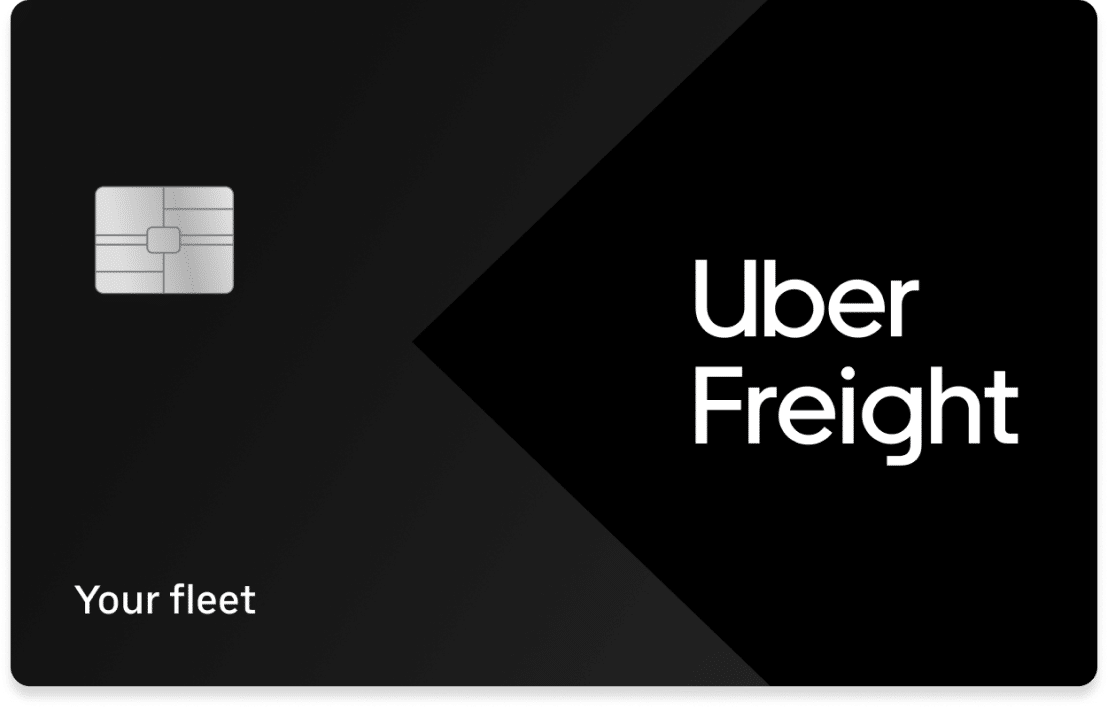 Maximize your miles with access to power only loads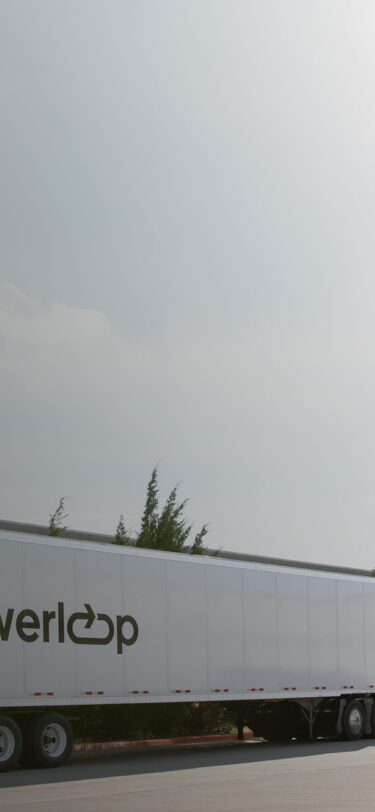 Powerloop
Powerloop helps carriers of every size realize the advantages of a single, scaled trailer pool system: less detention time, more hours on the road, new business opportunities. By unlocking access to drop freight, Powerloop's trailers give carriers more ways to grow.
Currently available in California, Oklahoma, and Texas.
Power your fleet with autonomous vehicles.
Autonomous
Envisioning a future where autonomous trucks and human drivers operate alongside one another in a hybrid network to ease the burden of increased freight demand, enhance truck drivers' quality of life, and create more value for everyone in the supply chain.
Uber Freight is trusted worldwide by industry leaders to meet their logistics needs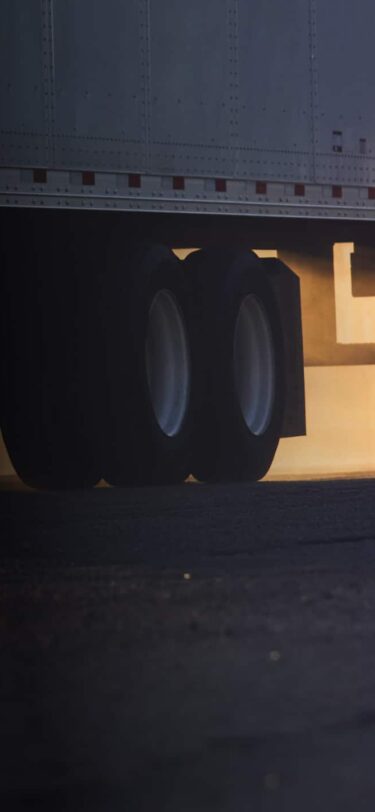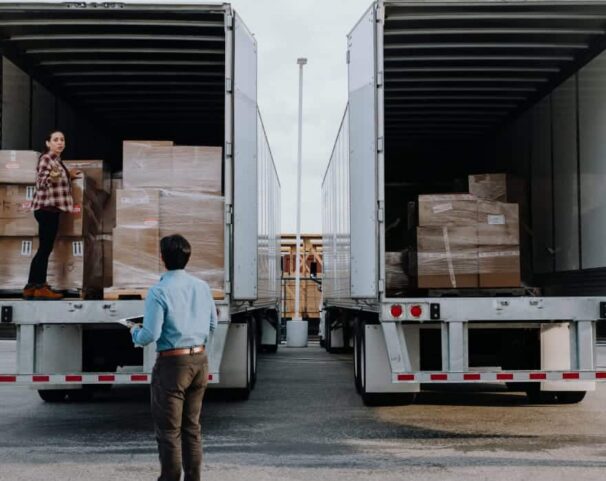 "Our loads are consistently picked up delivered on time, and we can book, fire away, and follow up on delivery day, always confident that our loads are where they need to be. Uber Freight's transparency also allows us to make fully informed booking decisions up front. When we enter date and location information, we can see an instant quote, and the time it takes to confirm loads is cut in half."